Get Started with Vaughan & Vaughan
Welcome to Our Corpus Christi Orthodontics Practice
Have you always dreamed of having a perfect smile? Straighter and whiter teeth are just a phone call away at Vaughan & Vaughan. We make it easy to improve the look and feel of your smile as quickly as possible.
From our coordinators to our assistants to our orthodontist herself, every member of our team is friendly and eager to help you get the smile of your dreams. Our service is sure to leave you smiling.
Contact us online or call (361) 210-3481 to get started on your smile journey.
What to Expect from Your Initial Consultation
Your smile journey starts with an initial consultation, which we offer at no charge. During this consultation, you will get to meet our team, review your smile goals with our orthodontist, and discover the treatment options that are best suited for your unique smile.
We'll also take the time to:
Review your dental history
Provide a thorough oral exam complete with X-rays
Create a customized treatment plan and explain each step to you
Review finances, insurance coverage, and payment plans
Do not hesitate to ask questions and mention any concerns you may have during this consultation. Your satisfaction is our highest priority.
After your first consultation, you'll be able to schedule your first appointment during which our Corpus Christi orthodontist will place your orthodontic appliance or begin your treatment.
Scheduling Appointments
As you proceed through your treatment plan, you will likely need to return to our office for a visit every four to eight weeks. We strive to make scheduling as easy and convenient as possible. Be sure to tell us which days and times work best for you so that we can better accommodate your schedule.
If you happen to be running late or need to cancel an appointment, we will do everything we can do accommodate you. Most of the time, we will be able to reschedule your appointment for a more convenient time.
Finances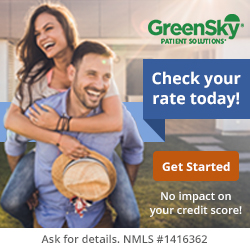 We understand that finances are a concern for many patients. Our team is always up-front with patients about the cost of their treatment – you'll know exactly what to expect from the very beginning. We'll also work closely with you to come up with an affordable payment plan that fits your budget. We accept most major credit cards and insurance plans – and our staff is ready to assist you with any insurance-related matters you need help with.
To schedule your free initial consultation, just give us a call at (361) 210-3481 or complete our online contact form.
Your Trusted Professional for

Your Perfect Smile of a Lifetime.
You can count on Vaughan & Vaughan Orthodontics to get the results you're looking for.